UNDERSTANDING THE CLIENT'S USER BEHAVIOR WITH GOOGLE ANALYTICS
Do you remember when we wrote about Goal Funnel Reports on Google Analytics? Now, it is time to learn about how to create User Behavior Reports to understand how visitors exactly interact with your website. The behavior report in Google Analytics will give you key insights that will help you understand the user behavior on your website. It is important to understand all the user behaviors as you want to drive either attention, transactions or productivity. So what pages are your visitors interested in? And what actions do they take while visiting?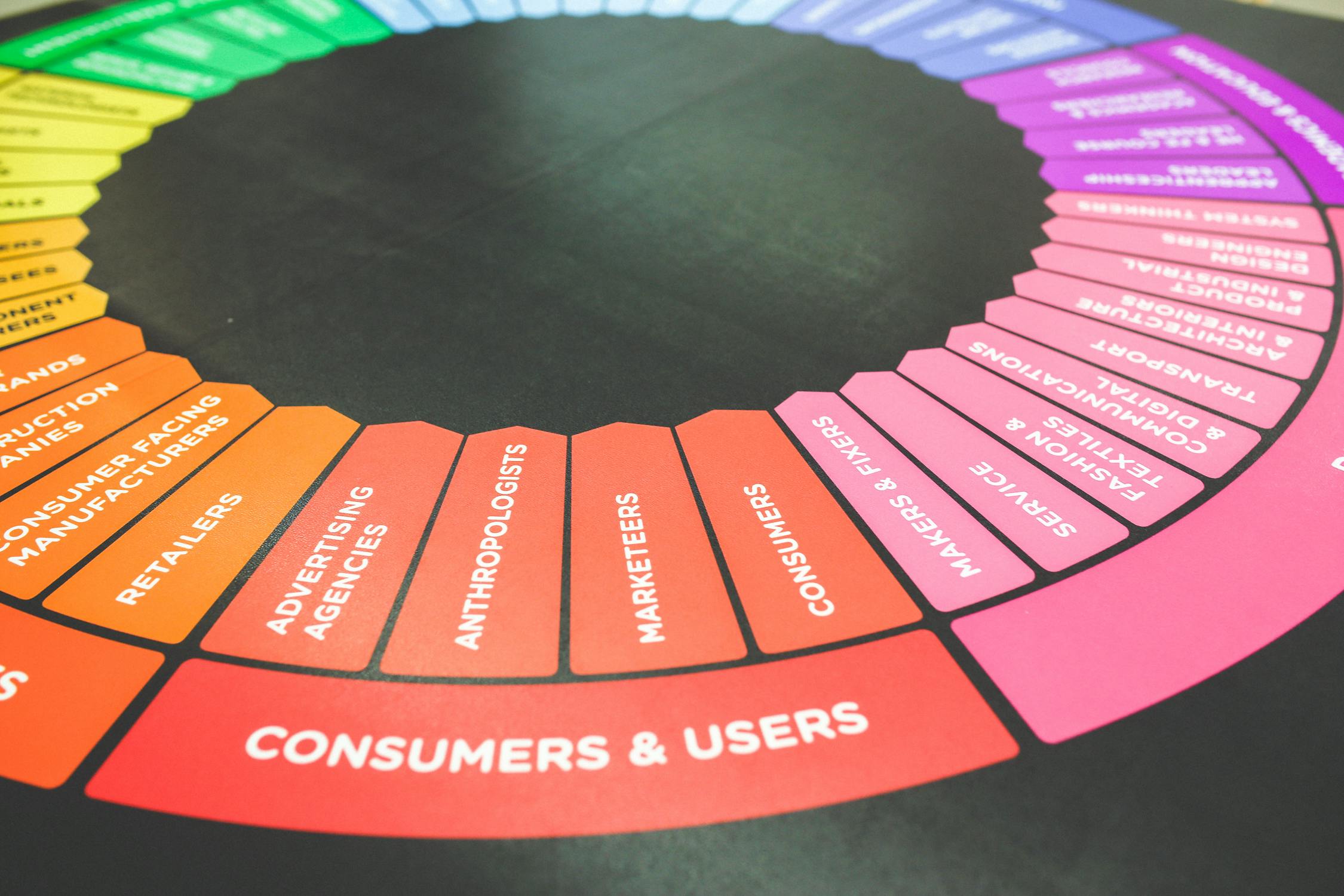 In your website's Google Analytics account, there are six reporting parts and tools under 'Behavior'. So let's start!
1. OVERVIEW USER BEHAVIOR
First, the overview of the Behavior Report illustrates a graph that shows you how much traffic your website receives together with other metrics. Hence, you will find an overview of pageviews, unique pageviews, average time spent on each page, bounce rate and exit rate. Beneath the graphs you can find the page URLs, titles, search terms or events for top content pages.
2. FLOW OF BEHAVIOR
In the Behavior Flow Report, you can see the paths that website visitors take from the first page they view to the last page they visit before they leave the website. Thus, this visual guide illustrates the time visitors spent on your website and the moment they leave.
3. SITE CONTENT, SPEED AND SEARCH
In regard to the Site Content compartment, the reports show how visitors engage with the pages on the website. Use the All Pages report to measure the effectiveness of individual pages. The Content Drilldown report will provide a structured list of the top sections of the website that are more essential. While the Landing Pages and Exit Pages report lets you view the pages where visitors often enter or when visitors leave your website.
The Site Speed of your website plays an important role in terms of the user experience. Most website visitors do not have the patience to stay on a slow website, and it will also have an impact on you search ranking. This overview will show the average load time of all pages throughout your website.
The overall metrics for visitors who find your company through the search box can be found in the Site Search overview report. Under the metrics, reports can be found on terms searched, categories and the pages where visitors started a search.
4. EVENTS
In order to track certain events that are happening on your website (e.g. clicks on external links, downloads, video plays), a tracking code can be set up in the Events section for your website. This will help you to get to know what resources your visitors value the most and are what their interests are.
5. EXPERIMENTS
Google Analytics' Experiments gives you the chance conduct simple A/B testing in order to examine which landing page possibilities perform best at meeting specific conversion goals. This is ideal for when you want to optimize for conversion goals, as it allows you to perfect your landing pages to increase visitor visits.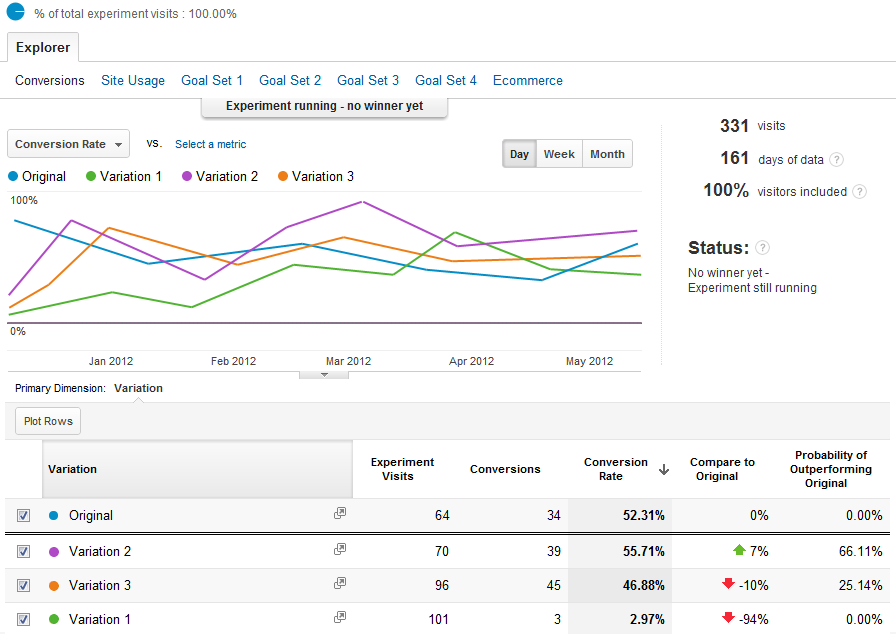 Source: Intechnic.com.
6. IN-PAGE ANALYTICS
Finally, the In-Page Analytics makes you view your web pages next to your Google Analytics data. However, do not forget to install the Page Analytics Google Chrome extension to use this feature. In this manner, you will have a good overview of which areas of the website are the most interesting. Make sure that this specific area includes links that will lead to conversions for your company.
To conclude…
Google Analytics provide you lots of data about how your visitors engage with the content on your website. Based on the Behavior report, your company will be aware of your top pages and top event interactions, and at the same time improve your conversion rates by using Experiments and In-Page Analytics.
Want to have clear insights in your digital campaigns? Click here for more info!